"I know I'm too late for this craze, but I just watched In Time With You. My, how I fall head over heels for Li Da Ren. And Bolin Chen! He seems dark and mysterious, but when he smiles, my knee goes weak! Hope you'll post some pics of him! -didi-"
-Anonymous
Dear, don't be sorry but instead be thankful that you discovered the drama however late it might have been.
At least you didn't miss out because if you did?
Then that's something that you should be sorry about.
Not for me or to the drama but to yourself because you would have never known the existence of such a remarkable series.
Anyways, everyone who follows my blog also know that i was converted into a great, big Bolin fantard after watching him in IN TIME WITH YOU so i can totally understand how you feel.
When he's broody and mysterious, you want to wrap him in your arms and comfort him and when he smiles? It lights up his whole face that it has the power to make my panties seem to magically disappear.
And there i guess lie his charm.
Here, have some Bolin, enjoy the pretty…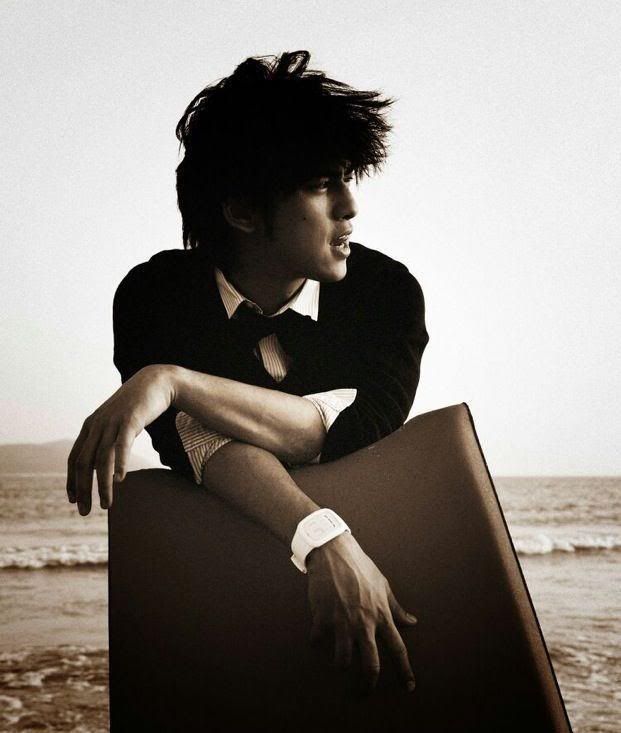 "Hi, love your blog. Started watching "In Time With You" because you mention it alot here, and so far I am loving it. Keep updating this blog it brings a bit of happiness to my otherwise dull day <3"
-Anonymous
I talk about it all the time because it deserves to be talked about.
Just look at that image.
Look at it.
The love that's coming from Da Ren's eyes for You Qing is sooooo palpable that it feels like a punch to the gut whenever i watch him
If only i can get everyone to watch this drama, i would.
As if it's not enough that it was tastefully made, insightful and so relatable that it would make you feel so many feels while you're watching the drama, it decided to outdo itself episode after every episode by being one of the best love stories ever told of all time .
Whether it's that pang of longing that you feel for a friend that you can never have or that ache in your chest over a love that had gone wrong or the fluttery, warm, gooey feeling of that realization that the love you had been searching for is right in front of your nose all along, THIS DRAMA HAS DEPICTED ALL OF THAT TO PERFECTION.
I can so understand why everyone whom i have turned on to this drama keeps going back to my blog to tell me how much they loved it.
I've been there.
In fact i still am.
I would marry it if i could.
That's just how good it is. :)
"Donna, I'm still so much in love with Li Da Ren that I've lost my appetite for all the Korean Dramas that are sitting in my hard disk waiting to be watched. What do I do? I just want to keep going back to Li Da Ren and I've already seen In Time With You like two more times after the first time. >.<"
-victimofmywoes
Oh trust me sweetheart.
I know the pitfalls of falling in love with one such (fictional) man named Li Da Ren.
It's been months since i've last seen him and i still think that he's the bees knees and incomparable to none.
In fact i'm so enamored of the guy that i have already married him in my dreams, had babies with him and had countless number of hot, dirty, REALLY naughty encounters with him but alas… they're all in my mind.
*le sigh*
See?
He's driven me crazy with his perfection.
I can't say it will go away and that time will heal that insanity because frankly speaking, it won't.
The only cure left is for you to rewatch In Time With You again and again and again and then some more until you got your fix and then repeat the process all over again when you feel that craving and temptation hits you to just have some more.